Season passes are expensive. There's no denying it.
But don't let the initial price tag scare you.
Ski season passes are worth it if you ski enough days to break even. The more days you ski, the cheaper it is. Also, passes have other benefits such as free days and discounts at partner resorts, making it cheaper to ski.
But how many days do you have to ski to make a season pass worth it?
How to Calculate if a Ski Season Pass is Worth It?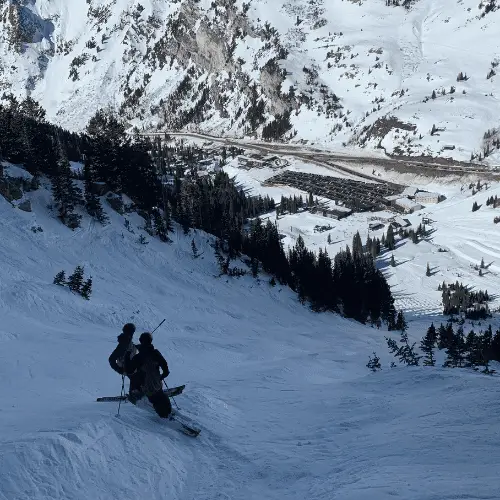 Divide the price of the season pass by the number of days you ski in a year. This is how much it costs per day to ski with a season pass. If it's less than the price of a day ticket, the pass is a better value. 
If you want to calculate the break-even value, start with five days and run the equation. Increase the number of days until the price is just lower than a day ticket. This is your break-even number. If you ski that many days the pass is worth it.
Love skiing? Learn about the six types of skis.
What Does a Ski Season Pass Include?
Season passes included unlimited access to a specific ski resort or group of ski resorts. They can also include discounts on food, buddy passes, and free tickets to partner resorts.
Now onto the important question.
Which Season Pass Should You Buy?
There are two types of season passes you can choose from. A local pass or a mega pass.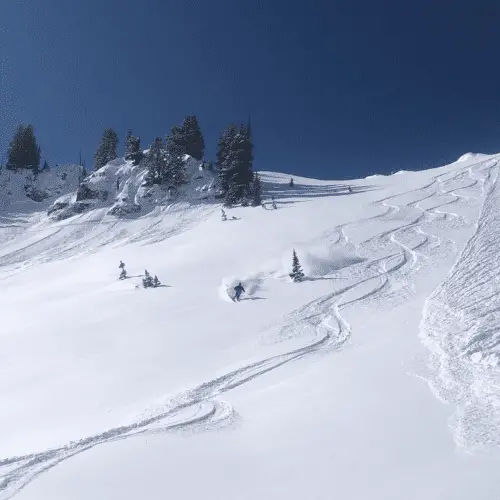 A Local Pass
A local pass is a season pass to your home mountain. This is how season passes first began, an unlimited lift ticket to your local hill. Local passes are great if you love skiing one mountain. They are also a great way to support your local mountain because they get all of the profit.
If you have a family, check to see if your local mountain offers pass bundles. Typical resorts offer adult passes paired with a children's pass at a reduced cost. This is a great way to get the family into skiing. 
Nowadays, local passes will have some benefits to compete with mega passes. Such as discounted food, discounted buddy tickets, plus discounted and free tickets to some sibling mountains. Most ski resorts are part of either the Mountain Collective or Powder Alliance, so check those websites to see what benefits you'll receive.
However, the benefits can be limited, and you have to ski the majority of your season at that one mountain.
A Mega Pass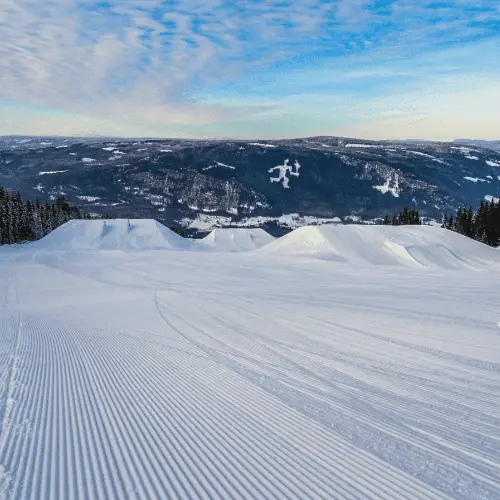 The other option is a mega pass. These include the Ikon, Epic, and Mountain Collective passes. 
These pass options are relatively new. For one price, these passes offer a number of days at resorts all across the US and the World. Some of them also include unlimited skiing and riding at select mountains. 
These passes have exploded in popularity in the last few years. They offer tremendous value and flexibility for tourists and locals alike. It's tough to beat a reasonably priced season pass that gives you access to 25+ ski resorts.
On the other hand, ski communities are seeing the negative consequences of these mega passes. Ski resorts are more crowded than ever, and travel traffic is at an all-time high.
When Do Ski Season Passes Go on Sale?
Ski season passes go on sale in the late spring and early summer. They are on sale all the way up until the ski season starts. However, the earlier you buy the pass, the cheaper it is. Ski resorts raise the price as winter gets closer.
If You're Serious About Skiing, Get a Pass
If you love skiing, I recommend you get a season pass. Season passes are the best value, and they make skiing a lot more affordable. You just have to get over the initial sticker shock of the price.
I hope you found this information useful. If you have any questions, please leave a comment or shoot me an email!