Knowing what to wear can be a hurdle when getting into mountain biking.
It is common to see some riders wear baggy clothes while others wear kits similar to road bikers. And you may ask yourself, do mountain bikers wear bib shorts?
Yes, mountain bikers do wear bib shorts. Typically they are worn as liners underneath baggy shorts. But, cross country mountain bikers wear just bib shorts by themselves to improve their aerodynamics.
If you're new to mountain biking, this can be confusing.
But it doesn't have to be.
Let's explain what bib shorts are and why you should wear them.
Disclaimer: This page may contain affiliate links.
What are Bib Shorts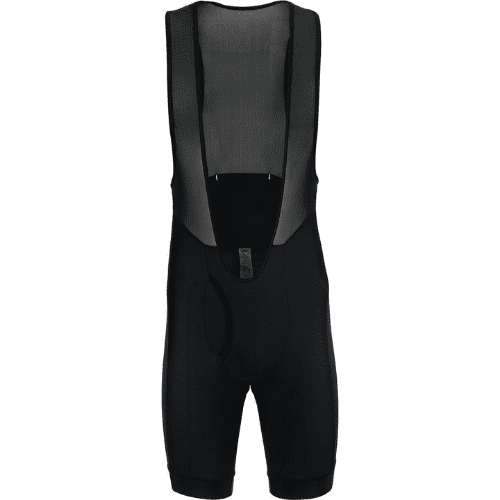 Bib shorts are skin-tight cycling shorts with straps that go over your shoulders like overalls. They are made out of nylon and elastic and feature a padded bottom to make it more comfortable to sit on a bike seat. 
Some bibs have pockets on the back to carry snacks and extra water bottles. Sometimes these are referred to as cargo bigs.
Bib shorts originated in the road biking world. They are the go-to lower body garment for all road bikers.
But slowly, over time, as mountain bikers looked for simpler ways to carry extra water and food, bibs transferred over to mountain biking.  
Now you'll find mountain bikers everywhere wearing bibs, from pros racing the Enduro World Series to everyday riders like you and me. They are perfect for those hour to two-hour rides when you don't want to bring a pack.
Just getting into mountain biking? Learn what to wear on your next ride.
Should You Wear Bib Shorts Mountain Biking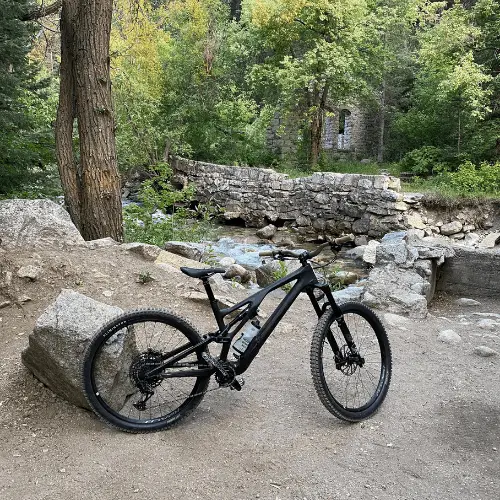 Just last year, I decided to try this trend for myself. I picked up a pair of reasonably priced Giro Base Bibs and hit the trail without a pack. After riding most of last year in only bibs, here are my thoughts.
If you like to ride without a pack, you should wear bibs. You can carry extra snacks and water bottles without feeling restricted. Further, the extra padding makes it easy to sit in the saddle for long periods. I recommend bibs for rides up to two hours because of the limited amount of water they can carry.
On the other hand, bibs are a piece of clothing. So they do get dirty, and you have to wash them. Which can limit how often you can use them, unlike a pack that you can use on back-to-back rides. Further, bibs can be a hazard if you crash on your back while carrying something sharp or bulky. 
Right now, you may be thinking bibs sound like a great option, and they are. 
But here's the next question:
Should you wear bibs with baggy shorts or without them?
Bib Shorts Under Mountain Bike Shorts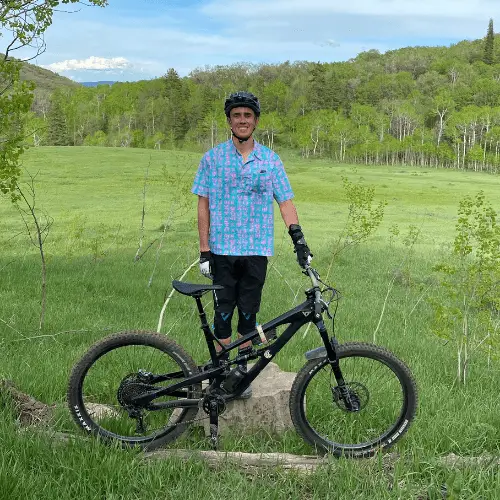 If you consider yourself a trail or enduro rider or just like to ride casually, I recommend wearing bibs underneath mountain bike shorts.
Layering bibs with mountain bike shorts avoids the tight-fitting look. I recommend wearing a pair of bib shorts, then mountain bike shorts, and then a jersey or t-shirt over the top. 
This is what many top-enduro mountain bikers, like Richie Rude and Eddie Masters, wear. Bibs let you carry extra food, snacks, and tools, without feeling like you're wearing a pack. 
Don't worry. I didn't forget about our cross country brethren. Let's talk about wearing bib shorts by themselves.
Bib Shorts By Themselves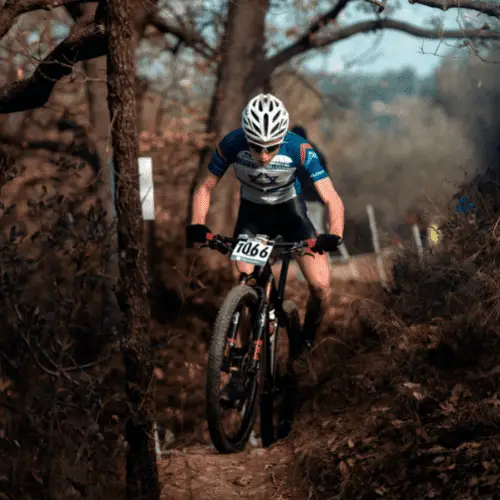 If you ride cross country leisurely or race it, you can wear bibs just by yourself. 
If you don't, you might look out of place. Bibs have swept across the ranks of cross country riders.
Most XC riders wear bibs because of their improved aerodynamic performance. This extends to both racers and hobbyists. The extra pockets also give the riders the ability to ride without a pack.
When it comes to wearing a jersey, cross country jerseys are also skin tight. So wear your jersey over the top of your bib straps just like you would with baggies.
Bib Shorts vs. Liners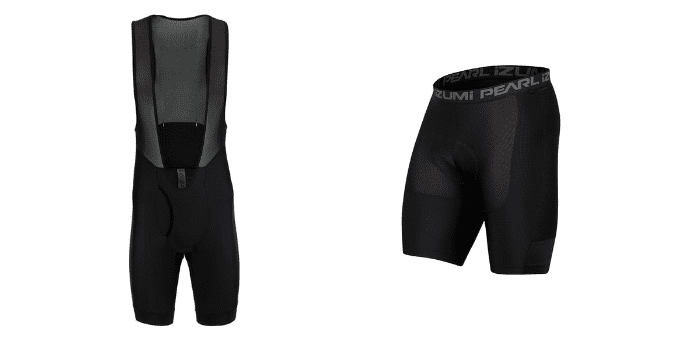 If you're into mountain biking, you probably have a stack of liners that came with your mountain bike shorts. Let's address how bibs compare to these liners.
Bib shorts have more fabric than liners. Thus they are warmer. But this extra fabric provides the pockets and prevents them from sliding down. Liners are more breathable but don't have any extra pockets.
Both have their place. I use my liners on shuttle days and when I go out for a big ride with a pack. I use my bibs for those 1-2 hour jaunts where I want to bring a banana some extra water but still want to move fast.
Final Thoughts
I love my bibs. In fact, I plan to pick up a couple more pairs this spring. If you like to do short weekday rides or ride cross country, I highly recommend you give them a try. It feels great to ride without a pack and carry some extra supplies.
If you have any questions feel free to leave a comment or shoot me an email.